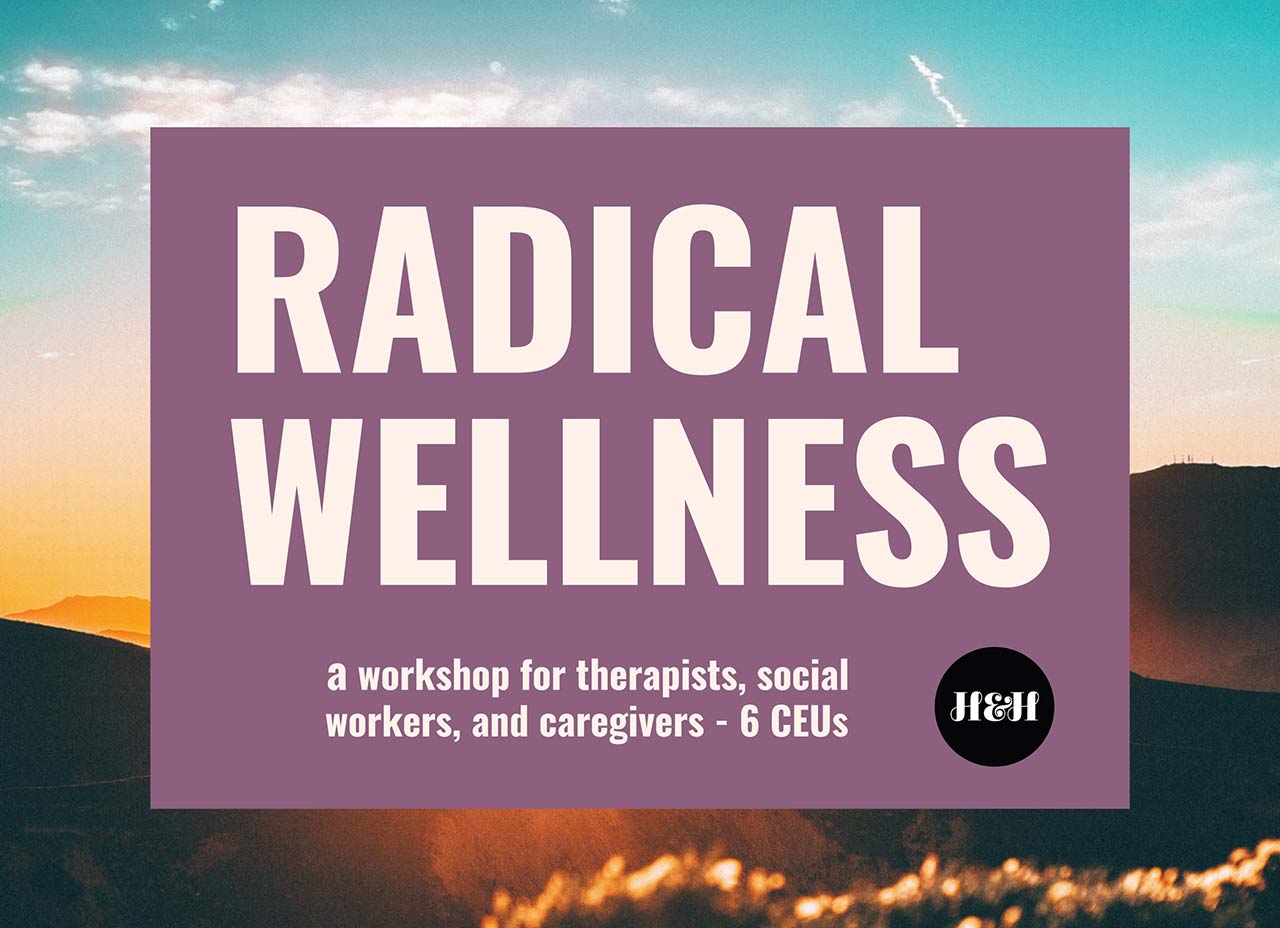 Online Video Training: Radical Wellness
Train at your own pace! Available 24/7.
Radical Wellness is a dynamic online course that will bring a new understanding of self-care. By the end of the course, participants will learn creative ways to understand the needs of your brain, heart and body. Radical Wellness tools can be used to help guide others and yourself toward a unique plan for sustainable wellness.
Earn 6 CEUs.